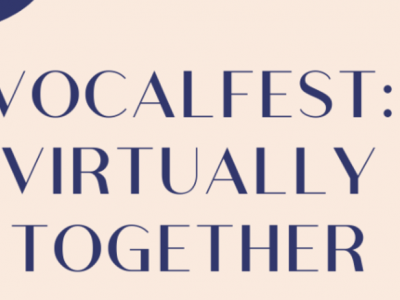 Region 15 Vocal Fest 2020 was held on September 12. Thank you to everyone who was able to attend our very first Virtual VocalFest! Our gratitude goes out to all those who made this day possible: International Faculty Mary Rhea, our Region 15 Faculty, Education Coordinator (and intrepid emcee extraordinaire) Jean Schoenlank, the Regional Management Team, our session hosts, and the pros at Malone Media.
Not able to attend VocalFest? 
Were you there, but missed one of the breakout sessions?
We are excited to announce that all VocalFest 2020 session were recorded.
These videos, as well as any session handouts, are now available to the membership.
(You do not need to be a Facebook member to view the videos,)
Or click the "Video" links below, to jump right to the individual videos.
Clicking a Video or Handout link will open a new tab for the Facebook video or the handout document.
Clicking a PowerPoint link will download the presentation file to your computer.
Welcome / Opening Remarks / Roll Call Video -
VIDEO
SESSION 1 Breakouts:
New SAI Song Assessment Tool (Mary Rhea) -
VIDEO
 |
Handout
Let's Start Singing Again! (Katie Blackwood) -
VIDEO
|
Handout
Storytelling Through Honest Expression (Alexis DePersia-Norelli) - 
VIDEO
|
Handout
The Passion Is Me! (Harriette Walters) -
VIDEO
Quartetting During A Pandemic (Sharon Vitkovsky) -
VIDEO
SESSION 2 Breakouts:
Section Leaders Session (Mary Rhea) -
VIDEO
 | 
PowerPoint
| 
Handout
Everything You Want To Know About Vocal Production & More! (Katie Blackwood) -
VIDEO
 |
Handout
Virtual Rehearsal Ideas Roundtable Discussion (Carole Argulewicz) -
VIDEO