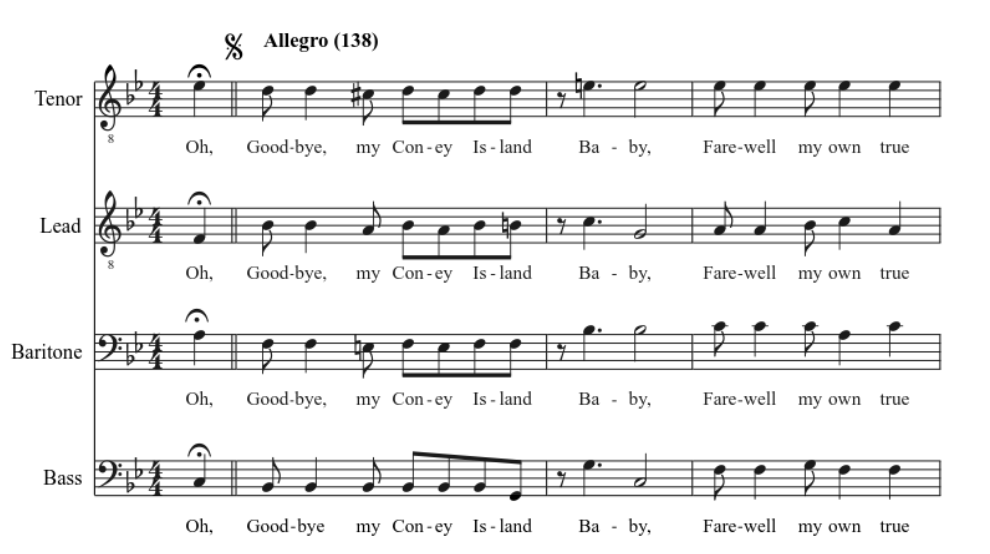 Have you ever wondered what makes great arrangements tick?
Why do some arrangements sing better than others?
What makes those chords ring? 
Why not consider participating in the arranging program and learn the elements that make barbershop harmony different from the others?
SAI Arranger Certification Program (ACP)
The Arranger Certification Program (ACP) was introduced by SAI in May 2019.  It is designed to provide training and develop skills for potential arrangers, as well as directors, quartet members and musical leaders who would like a better understanding of how to analyze and arrange music in the barbershop style.
It provides opportunities to develop and validate the skills and knowledge required to evaluate and create arrangements for barbershop singers.
The program is broken into three skill levels: Beginner, Intermediate and Advanced.  Program participants are not required to complete all three levels: Beginner, Intermediate and Advanced.
This is a self-paced program consisting of nine modules

Similar to the DCP, there is a $100 registration fee and skill area tests are given to assess the individual's level of understanding.

Upon successful completion of the nine modules, the user will receive a Certificate of Completion.
A participant who successfully completes the Beginner level is eligible to enter the Intermediate level.

This level consists of a mentor that works with a small groups of individuals

The group works independently on a variety of activities with group collaboration.

Upon successful completion of the Intermediate level, the participant earns the title of Approved Arranger.
The advanced level of the ACP is the old IMAP scholarship program and consists of a separate application/registration process.

Applicants must have completed the equivalent of the Beginner and Intermediate levels – and are required to submit three arrangements that they have arranged independently.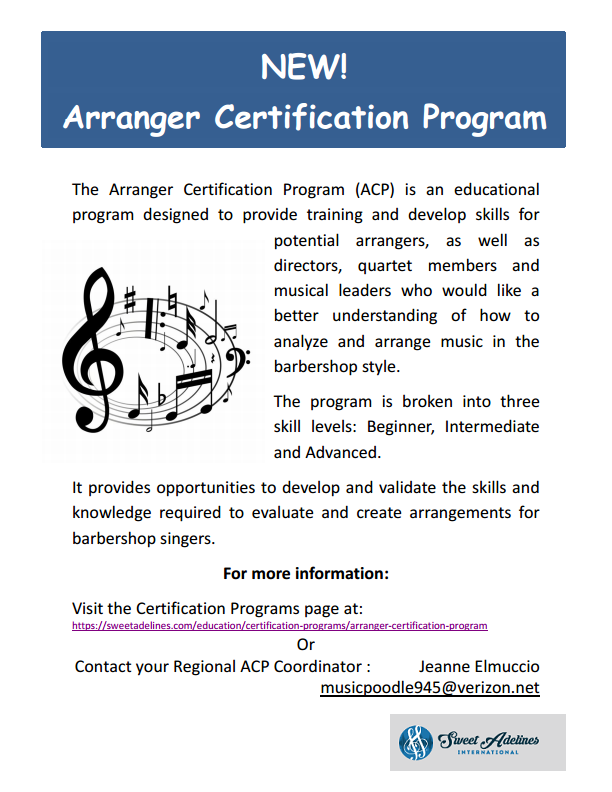 Contact the Region 15 ACP Coordinator, Jeanne Elmuccio for more information.