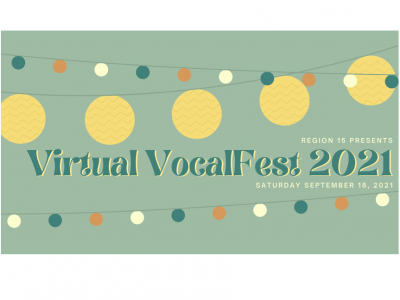 Region 15 Vocal Fest 2021 took place on September 18 via Zoom. Thank you to everyone who was able to attend. Our gratitude goes out to all those who made this day possible: Guest Faculty Kim Newcomb and Jan Carley, our Region 15 Faculty, Education Coordinator Jean Schoenlank, and the Regional Management Team.
Not able to attend VocalFest? 
Were you there, but missed one of the sessions?
We are excited to announce that all VocalFest 2021 session were recorded.
These videos, as well as any session handouts, are now available to the membership.
GUEST FACULTY SESSIONS
Ear & Interval Training (Guest Faculty Kim Newcomb) - VIDEO
REGIONAL FACULTY SESSIONS
DEI Toolkit (Guest Faculty Deb Ferenc and members of the SAI Chorus Toolkit Committee) - VIDEO
Expressing Your Ensemble Identity: Leading With Authenticity & Inclusivity (Anna Chelak) - VIDEO | Slides
Show Up Relaxed & Ready to Rock: Practices And Movements That Calm The Body, Mind And Emotions (Rhonda Spoelstra) - VIDEO
The day also included programming for frontline chorus directors:
D.E.P.th: Director Education Program (Katie Blackwood & Harriette Walters)
That session video was shared directly with the Chorus Directors
We utilized this educational day as an opportunity for new member recruiting. Guests were invited and encouraged to join, and we offered a special session for those new to barbershop:
Barbershop Basics for Newbies & Music Educators (Sky Harris)
Truly a day with something for everyone!
Thank you to all of our amazing presenters.