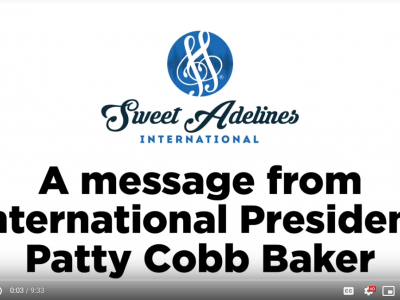 Dear Sweet Adelines Member,
International President Patty Cobb Baker provides an update on the Regional Video Contest and the status of the 2020 International Education Symposium (IES).
For any additional questions you may have, please visit www.SweetAdelines.com/SAInformed. This content is located on a members only webpage. You will need to log in to access the page. As questions are received, we will continue to update the FAQ list.