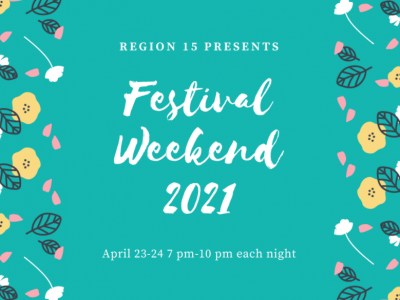 Over two nights (Friday, April 23 and Saturday, April 24), Region 15 showcased and celebrated the talent and passion of our region's choruses and quartets, and spent a little time chatting with representatives from almost all of the ensembles! 
If you were not able to join us live this weekend, you can still check out all of the amazing, diverse, passionate performances from 23 quartets and 16 choruses.
An event of this scale means many people to thank...
Our Hosts: Lori Britt-Horvath and Jean Schoenlank

Friday's Surprise Guests: SAI President Joan Boutilier and our contest judges

Saturday's Surprise Guest: Two-time Queen of Harmony Karen Breidert

Kay Weiss and members of the RCC for the glimpses of Albany 

Harriette Walters, Kay Weiss, and Kohl Kitzmiller Music for our Region 15 Virtual Chorus Video

Our Tech Director: Alexis DePersia-Norelli

Our Zoom Waiting Room Manager: Kiara Contreras

Our Communications Coordinator and Comment Curator: Vicki Tisch

And all of the quartet and chorus representatives who joined us live!
We loved connecting with everyone! And we 
hope to be with you all live, in person, in Albany for Competition 2022!

------------------------------------------------
Here are the URLs to both Festival videos, in case the hyperlinks don't work: