This will be an interactive weekend for ALL participants! You will be assigned to a chorus upon registration. Classes will be offered by our own Regional Faculty members as well as our special guest faculty, Karen Sweeters!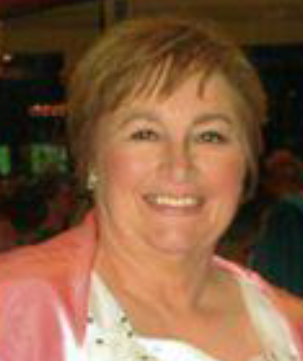 ---
VocalFest Weekend Schedule
Events will kick off late Friday afternoon (9/14), and the weekend wraps up around noon on Sunday (9/16).
The preliminary schedule for VocalFest weekend is now available!
VocalFest registration is now open!
• VocalFest 2018 Registration Deadline – August 21.
  (No registrations will be accepted after September 1, and there will be no on-site registration.)
• REGISTRATIONS ARE TRANSFERRABLE, BUT NOT REFUNDABLE.
• The Registration Form is available in the links section below. Individual members can view the form to see the registration package options available — but you should contact your Chorus Representative for registration. (Each chorus should submit a collective registration form.)
CHORUS REPRESENTATIVES: Instructions for submitting your completed spreadsheet and mailing your chorus check are included on the form. 
---
Housing Information
The Sheraton Parsippany is now accepting VocalFest bookings! 
The rate for our Sweet Adelines VocalFest 2018 block is $129 per night plus taxes and fees (approx 15%).
• VocalFest 2018 Housing Deadline – August 21.
• 
IT IS THE RESPONSIBILITY OF EACH INDIVIDUAL TO BOOK THEIR OWN HOTEL ROOM.
---
DCP at VocalFest
If you are enrolled in the Director Certification Program, VocalFest is a great opportunity to knock another test (or three!) off your list. See link below for information. (If you are not enrolled, but are interested in learning more, the link includes those details as well.)
---
VocalFest Regional Chorus - plus other regional music!
The Regional Chorus song for VocalFest 2018 is
Cheers!
The regional chorus is open to EVERY member of Region 15. It's an educational opportunity, and it's a lot of fun! All you have to do is learn Cheers! – whether on your chorus voice part, or a part you'd like to try – come to Parsippany off the page (or close), ready to rehearse, to be coached, and to perform together.
We'll also sing additional regional songs throughout the weekend, so you may want to revisit and refresh the following music: Girls Just Wanna Have Fun * Harmonize the World * Let There Be Peace on Earth * San Francisco Bay Blues * That's What Friends Are For * Tuxedo Junction
The sheet music and learning tracks for all of these sings are available via the Members Only section of the site. Sign in and select Regional Music from the menu on the left side of the page.
---
Information to come on...
PVIs with regional faculty
Friday Night Quartet Showcase
Saturday Night Send Off Celebration
And more!