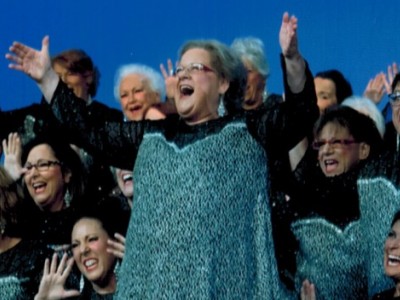 What a wonderful experience Liberty Oak Chorus had competing on the International stage in Las Vegas, finishing 18th in the world!  Region #15 was well represented at this year's chorus contest. We were honored to share the stage with Harmony Celebration Chorus.
We were excited to perform for our Applewood residents on Sunday, Dec.4th.  They have become our rehearsal family and we love the space they provide for us each and every week.  They are our most loyal fans!
LOC ran a very successful "Holiday Harmonies" Membership program encouraging women to learn a few of our holiday songs and then to perform with us at our Applewood Holiday program. Watching our guests enjoy singing 4-part harmony for the first time was priceless.  Our 3 guests will join us in January to start the audition process!
LOC is gearing up for our Oct.7, 2017 show as we learn new repertoire.  Katie and the Music Team have an exciting quartet program planned for the summer as well as other educational programs as we continue to grow musically as a chorus!  We are Sweet Adelines!