Twin County
Our Recent News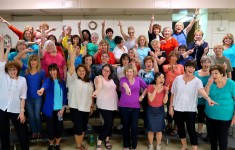 Wow, our weekend in Albany was fun! Everyone loved our new sparkly costumes, which were surprisingly comfortable. When we returned, we held our Management Team Elections and Installation Dinner. Now, we're rehearsing our repertoire and getting ready for a June 1 performance.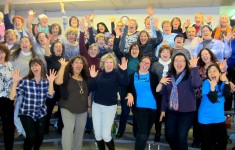 After a little rest over Christmas and New Years, we're BA-ACK! We have a new member, Cheryl, who was an Adalette in High School. We learned so much at our January coaching session with Sharon Babb - she's amazing! Now, we're getting ready to compete in April, and we're polishing up our shoes and our choreo. We are learning some new songs, too, to keep our rehearsals fresh and interesting. Best of luck to all the competing choruses in Albany!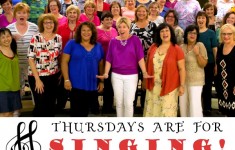 Twin County Chorus is growing, so much that we had to add a section to our risers! We are an outstanding chorus of 54 members now, most of whom have been with us for years. Our wonderful and talented director, Christine Krowles, who is in her first year as a solo Director, is doing a great job of teaching us songs, improving our techniques, and helping us look and sound our best. Yay, Christine!