Region 15 Contest Webcast
The 2019 Region 15 Competition Webcast archive is available for a year (until March 2020), right from the original webcast page:
https://malone-media.com/sairegion15/
Donations still being accepted. (Contributions help fund the webcast!)
For your convenience, use the buttons below the video window to find start times for each quartet or chorus.
(When you first go to the site, if you click the Event Posts icon on the top right of the video screen it will show you the Quartet Competition and Chorus Competition options.
Once you are watching the footage, there will also be a white arrow to one side of the screen or the other. Clicking there will move to between the Quartet and Chorus footage.)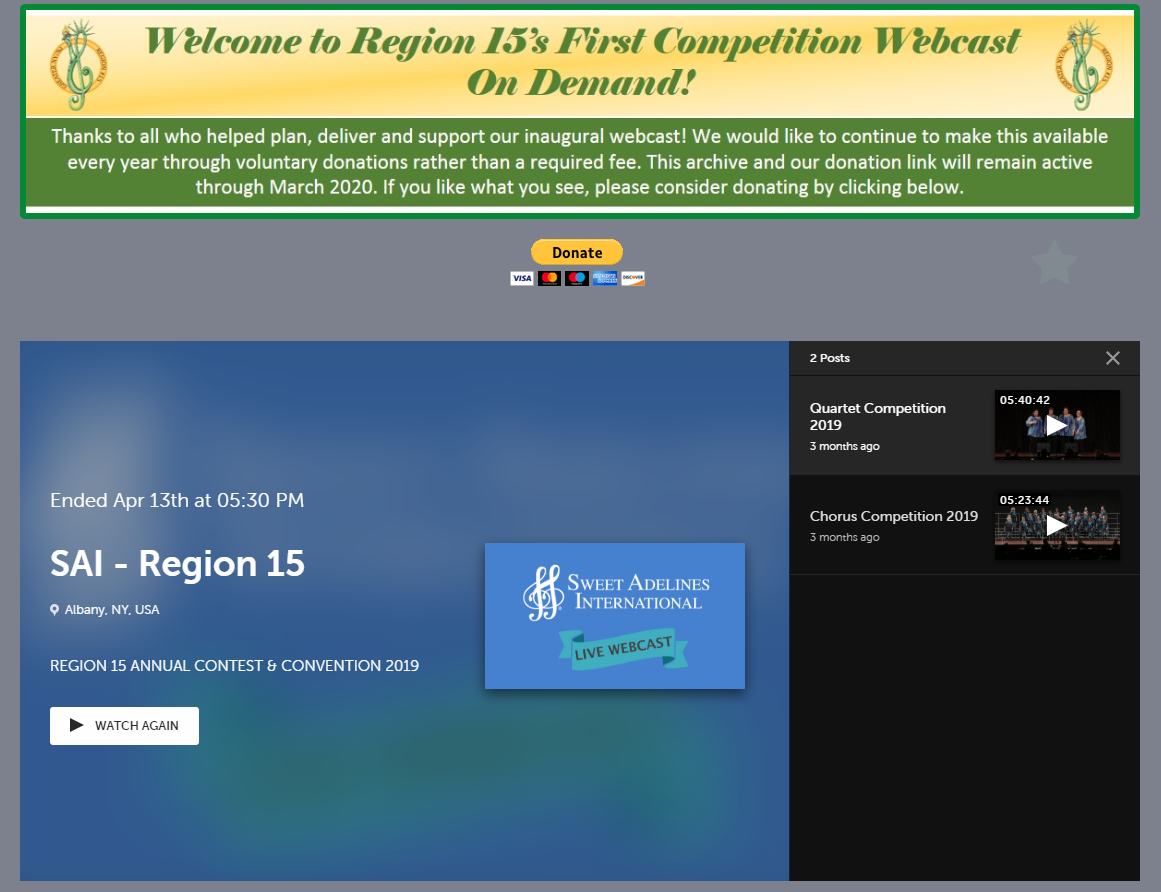 2017 Region 15 Chorus Champions Liberty Oak Chorus
Div A 2017 Champions Harmony Celebration Chorus
Div A 2017 Champions Sirens of Gotham
2016 Regional Chorus Champions Greater Nassau Chorus
Heading to Vegas in 2017