The 2018 Sweet Adelines International Competition has concluded.
Thanks for a special week, St. Louis!
Congratulations to all of the Greater NY/NJ Region 15 competitors who crossed that big stage!
You did yourselves -- and your region -- proud!
Days Four and Five of Competition brought us the 2019 Champions...
Quartet Finals - October 19, 2018: 2019 Queens of Harmony: ClassRing
Chorus Finals - October 20, 2018: 2019 International Chorus Champion: Scottsdale Chorus
And the SAI 50-Year Member Awards were presented on Saturday...
Congratulations to Region 15's own Anita Barry on 50 years as a Sweet Adeline!
Day Three of Competition has concluded...
Chorus Semifinals - October 18, 2018
Congratulations LIBERTY OAK and HARMONY CELEBRATION! Three cheers for two great performances.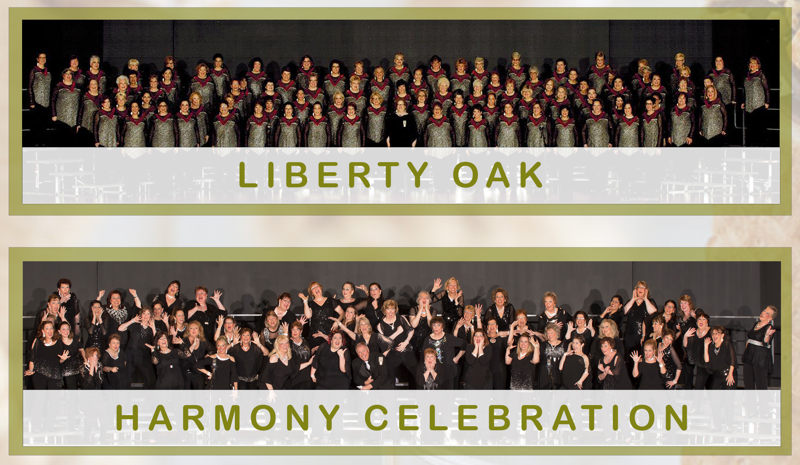 Day Two of Competition has wrapped...
Quartet Semifinals - October 17, 2018
Congratulations JUST 4, SOUNDBYTE, and VOCE for making us proud, and sharing their voices on that International stage!

Day One of Competition is in the books...
Harmony Classic - October 16, 2018
2019 Harmony Classic Division A First Place: Sirens of Gotham
2019 Harmony Classic Division AA First Place: Wellington City Chorus
Congratulations SIRENS OF GOTHAM!
First Place Harmony Classic, Division A
And highest scoring Harmony Classic competitor overall.