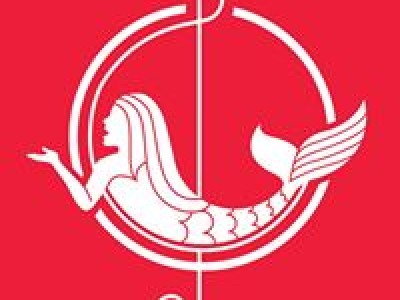 Friday, September 14, 2018
FOR IMMEDIATE RELEASE
PRESS CONTACT 
Meredith Rich
[email protected]
Sirens of Gotham is pleased to announce the selection of Mira Taferner as Artistic Director and Kari Francis as Associate Artistic Director. The announcement comes a few short weeks before Sirens of Gotham makes their international competition debut at the Sweet Adelines International (SAI) Harmony Classic barbershop chorus contest next month in St. Louis, MO.
Taferner is a widely successful performance artist and designer with over 15 years of experience in a cappella, barbershop, and dance. Most recently, she served on the Visual and Music Teams for the Harmunichs, a three-time champion of Barbershop in Germany ("BinG!"). In March 2016, she took home the bronze medal with her quartet Kickstart at the BinG! National Convention and was invited to join the Heavy Medal chorus, a mixed Barbershop ensemble from Germany consisting of BinG! quartet medalists. She is a recurring faculty member at BinG! Harmony College and continues to be an ambassador for expansion and celebration of barbershop music everywhere.
As Artistic Director, Taferner will be tasked with leading all creative endeavors, refining the musical and performance approach of the ensemble, and supporting and expanding creative leadership from within the chorus. Over the next year, the chorus will focus on growth and outreach within the New York and a cappella community at large.
"It is truly an honor to be a part of the Sirens of Gotham journey," said Taferner. "The creative foundation that's been built by the directors before me is astounding. It still feels unreal to me that I have the opportunity to work with such amazing musicians and people, and I am so grateful to be part of such a diverse, open-minded, and warm community."
Taferner succeeds Founding Director Sarah Clay Lindvall, who parted from the chorus last August in order to move to Atlanta, GA with her husband Brian. Despite a nearly 10-month search process, Sirens of Gotham remained successful and productive under the thoughtful leadership of Stephanie Ofshinsky, who was appointed Interim Director in September 2017 and helped the chorus achieve another Division A victory at the SAI Greater NY/NJ Region 15 contest in May 2018.
Supporting Taferner will be Kari Francis, an experienced contemporary a cappella coach, arranger, and singer with extensive performance and academic experience in choral music and vocal pedagogy. Francis holds masters degrees in Music Education from the Eastman School of Music and Columbia University Teachers College, where she is pursuing doctoral study to explore ways of fostering generative and collaborative practices in choral settings. She has directed a number of community choruses, teaches music in New York City K-12 public schools, and taught a course on "The Art of A Cappella" as a music lecturer at CUNY Hunter College. She is a recurring faculty member at Camp A Cappella and a frequent judge at Varsity Vocal competitions across the country. Recently, she was a featured vocal percussionist at Total Vocal, a large-scale a cappella event led by The Sing-Off and Pitch Perfect music producer Deke Sharon at Lincoln Center involving local and international choruses, including Sirens of Gotham's sibling chorus Voices of Gotham.
Francis has been a member of Sirens of Gotham since September 2017. "It has been thrilling to glimpse the chorus' passions and abilities this past year," Francis said. "I can't exclaim enough just how special Sirens of Gotham is, and I'm excited to introduce a few of my own a cappella-inspired flavors to such a musically curious, delightful, and loving ensemble."
"We are thrilled to have Mira and Kari on board," said Sam Bunting, Team Coordinator of Sirens of Gotham. "We were lucky enough to have had so many wonderful candidates apply for this position, but the powerful combination of Kari, an a cappella expert who knows our chorus so well, and Mira, who brings a wealth of diverse musical experience from around the globe and is steeped in barbershop, means we have an artistic team that is ready to raise the bar. They are poised to reflect our core values of joy, ambition, and authenticity very well."
Taferner and Francis have already begun working closely together, collaborating with the Interim Music Team to prepare for the SAI Harmony Classic as well as a show with Voices of Gotham this December.
"I'm so excited to have this partnership with Kari," said Taferner. "Her extensive academic, directorial, and performance background offers such a fresh perspective to the chorus and the world of barbershop at large, and I absolutely love her energy and progressive thinking."
"Collaborating with Mira has been energizing and incredibly fun," Francis said. "Her calming presence in rehearsal bespeaks an assurance that lets everyone know she's going to make sure we give our best performance."
While they are hard at work preparing for their international performance, the chorus and its leaders are eager to begin planning for the future. "I want our performances to reflect every individual of this chorus," said Taferner.
Some of the work will include finding repertoire that inspires the chorus and some will be finding a connection to every story. "The level of musicality in Sirens of Gotham is outstanding," Taferner said, "so what I would like to see is a bit more surrender, allowing the emotion from honest story-telling to come through even more. I want our audience to connect with us deeply and walk away saying: I am so thankful for that experience."
Sirens of Gotham is a 501(c)3 not-for-profit a cappella chorus whose mission is to constantly educate, innovate, and raise the bar as an active chapter of the barbershop music organization SAI and across all genres of vocal entertainment. The ensemble was established November of 2011, but chartering as a chapter of SAI in February 2013 kicked off a period of exponential growth. Since then, the Sirens took 3rd place in the 2015 New York Harmony Sweepstakes and have claimed the title of SAI Region 15 Division A Champion three times (2015, April 2017, May 2018). The ensemble has appeared on multiple televised broadcasts, starred in a reality show, and performed in a variety of world-renowned venues. Their performance at the SAI Harmony Classic chorus contest will be the ensemble's first international competition appearance.
For further information, please contact Meredith Rich, Communications Coordinator, [email protected].