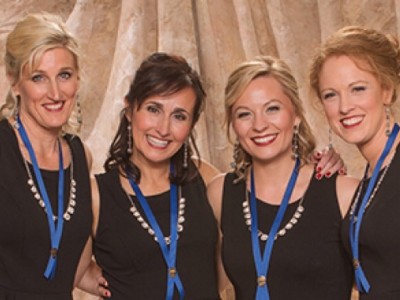 Drive! is incredibly dissappointed to announce our withdrawl from the Sweet Adeline International Competition this year in Las Vegas.
As many of you are aware, our Bass, Loren Vaughn, is expecting her first child this holiday season. Due to some complications on her last work trip, her Dr. has since 'grounded' her from any further travel until the baby is born. Which she found out could be about 2 weeks earlier than expected!
We are heartbroken we cannot compete on the international stage with our fellow Sisters in Harmony, however, our well-being and families come first and foremost.
We would like to wish the VERY BEST to all competitors and of course ourGreater NY/NJ Region #15 sisters competing with Harmony Celebration Chorus and Liberty Oak Chorus! GO GET 'EM LADIES!
With Love and Harmony,
Patty, Carol, Loren and Diane
Drive! Quartet