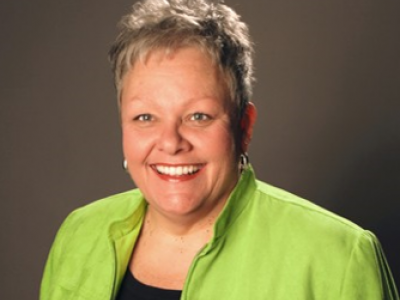 THE SPIRIT OF SYRACUSE MASTER DIRECTOR, KAY CRAWFORD, TO RETIRE
SYRACUSE, NY – September 20, 2022
The Spirit of Syracuse Chorus announced today that Master Director, Kay Crawford, will be retiring as the organization's front-line director. She has agreed to stay on as our interim front-line director until a replacement is found.
Crawford, who joined the chorus as a singer in 1983, remains as one of the chorus's longest members-having sung in the a cappella group through 4 decades. Over that time, she has been a dedicated leader serving in several chorus management positions and becoming a mentor for dozens of women in the Central New York area. 
Crawford was appointed director of the chorus following the retirement of longtime director Nancy Field in 2009. Since stepping into the roll, Crawford has continued to raise the bar of excellence that her predecessor helped build.  At her first Sweet Adeline's International (SAI) regional contest as director in 2010, she received the Novice Director Award from Lake Ontario Region 16.  Two years later she was bestowed the title of Master Director by Sweet Adelines, an honor recognizing her tremendous guidance of the chorus to achieve excellence in the art of Barbershop Harmony singing.
In her 13-year tenure as the chorus's musical leader, the Spirit of Syracuse has consistently placed in the top 3 choruses in Sweet Adeline's International (SAI) Region 15 contests, and has competed twice in the organization's international competition, recently placing 21st out of more than 600 choruses in the world in 2019.
"Kay's enduring handprint on the chorus cannot be understated", said Mary Connelly, Team Leader of the Spirit of Syracuse. "Her passion, heart, and commitment to every voice on the risers is what has inspired us to not only perform better, but to be better in all aspects of our lives"
Although retiring as the front-line director, Crawford will not be leaving the chorus. Instead, she will be stepping back up on the risers as a part of the ensemble and continuing her love of singing bass in the barbershop style. Additionally, she continues to be a much sought-after coach for other choruses and quartets in the region and remains as a strong advocate of development of youth programs which support the barbershop art form in Central New York.
The Spirit of Syracuse will immediately launch a national search for our next director who will continue to support the growth and musical excellence of our chorus.  Applications will be accepted via email at

[email protected]
The Spirit of Syracuse is a proud chapter of Sweet Adelines International -- a highly respected worldwide organization of women singers committed to advancing the musical art form of barbershop harmony through education, performance, and competition. The chorus is committed to the music education of women of all ages, creating musical excellence in a warm, caring and supportive environment which encourages the personal growth and development of each member.