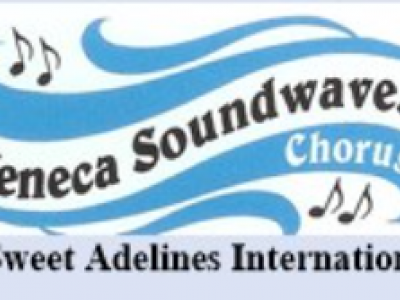 It's the Music That Brings Us Together!
Seneca Soundwaves seeks Music Director for 20 member Sweet Adelines Chorus.
We are a chorus dedicated to singing four part a cappella harmony, bringing music entertainment to the public and exhibiting our skills at annual Sweet Adelines competitions.
If you love to sing, meet new people and share your talents, then Join our Musical Journey! Or better yet, be our musical leader and lead the way.